I've mentioned in the past
my love for velvet
and so I have a lot of little velvet scraps left over from various projects that I can't bear to throw away.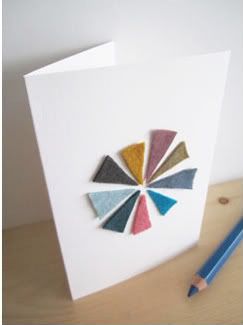 Well, this little card project made me feel justified in keeping them all! Inspired by this photo that popped up somewhere on my blog roll (apologies to whoever's photo it is, I stupidly didn't save the link and now I can't remember, contact me if it's yours and I'll credit you) I made my own little versions and I'm pretty pleased with them. Next time I think I'd use more colours and make them into triangles like in the inspiration photo but I like the button in the middle as well. So many options!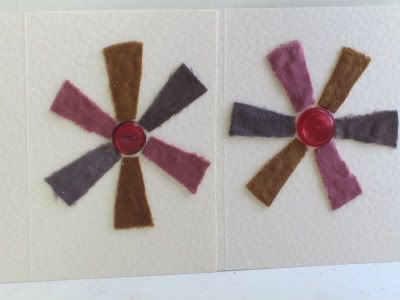 See, the inspiration folder is already working its magic!