I knitted this for my Dad over Christmas using a
kids pattern off Ravelry
. Dad cycles to and from the station to get the train to work and since it's been so chilly recently, he's been complaining of cold ears. He also has sinus problems on and off so I figure anything that can help keep him snuggly warm while he's cycling in the snow should help! The bonus of this headband is you can wear a cycle helmet over the top of it so you're warm AND safe.
I used the left over
New Lanark wool
from the
aran afghan
so the headband is really thick and warm, though a tad itchy. If he complains about that then I was thinking I could hand stitch a fleece band round the inside so we'll see how he gets on.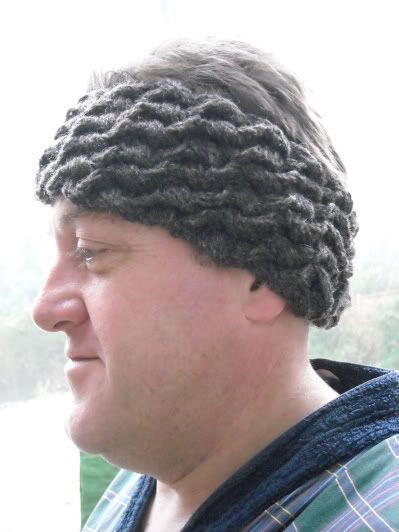 I was really pleased with this so I made myself one too! I would take a photo of me modelling mine but sadly it's 3pm and I have yet to get out of my pyjamas so there will be no photos until I'm clean. What? I'm studying alright!