When I made Andrew
Little Ugly Blanket's Bigger Brother
for Christmas last year, I had a lot of felted sweaters left over. Well, bits of felted jumpers, a whole trunk full in fact.
So, in my continued efforts to be thrifty (2011 being the Year of Thrift after all), I decided to make a case for my portable DVD player from some of these felted bits of wool. It took 2 attempts, the first attempt involving complicated bits of felt and cardboard sewn together (I knew from the start that it wouldn't work, must learn to trust that gut instinct) and the second being a larger version of
my camera case
.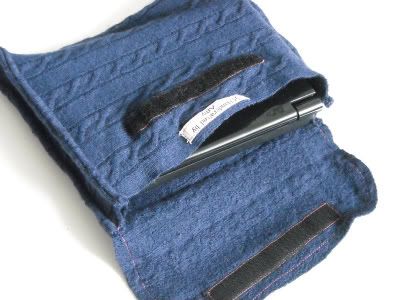 I'm really pleased with how it's turned out, it's a bit plain so I'm contemplating sewing some matching pink buttons on the front and back but for the moment, it does the job. Which is great because I'm away on placement this time next week for 2 weeks down south to a racehorse vets and so I'm going to need my little DVD player to keep me entertained in the evenings. I'm lodging with a couple who take folks working in Newmarket so I'll be alone in the evenings to study and knit and watch DVDs. I bought myself the first 4 seasons of the American Office to watch since I had vouchers from doing online surveys (another contribution to the 2011 Year of Thrift!), I'm pretty excited! Not looking forward to being away for 2 weeks though, but at least I get to see my folks and Vicky in the meantime ♥
Pocket on the back for the cables and control: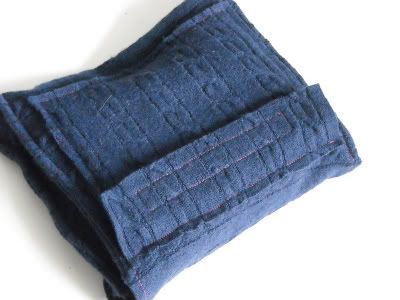 Action shot!