I've been busy thrifting for
the shop
recently, mainly because I've had several boring chores to do that took me past some of my favourite charity shops. There's always a silver lining to the cloud of having to collect shoes from the cobbler on a rainy afternoon.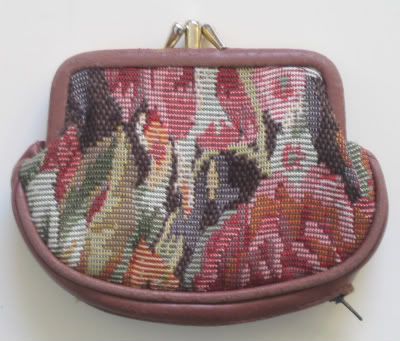 I love this
little tapestry purse
, I'm on a bit of a tapestry kick at the moment with my
first attempt at a zippered purse
, the
swallow tapestry
I'm slowly working through and my post on
my favourite vintage tapestry clutch
and Etsy tapestry finds.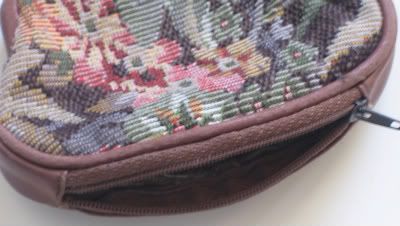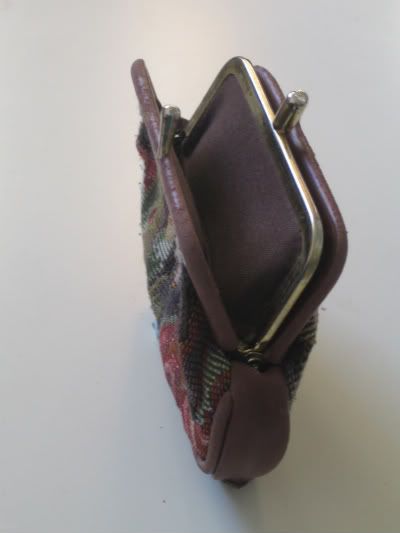 I was very tempted to keep it for myself but I'm determined to try
Sew Happy Geek's
tutorial for a purse with card pocket, just got to find a spare moment!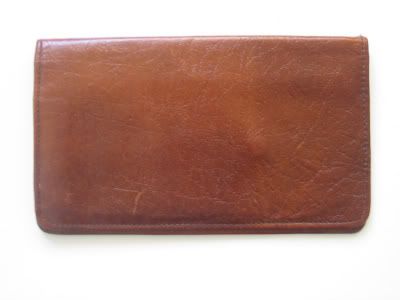 Isn't this
brown leather wallet
so classic? If it were mine I think I'd get my initials embossed on the front. It's got so many pockets as well! Super useful.