I made this before Christmas to list in
my Etsy shop
but between making Christmas presents and exams, I didn't get round to listing it. Although I feel a bit silly for missing the holiday season, I think the colours of this blanket suit spring time much better than winter. I like doing crochet blankets, they work up quite quickly and because it's the same few stitches over and over, I can do them whilst watching TV in the evening. I'd like to do more complex ones to sell but the problem is, I always get so attached to them. It's hard to sell something you've put hours of work into, so I think for the moment I'm going to stick to plain designs.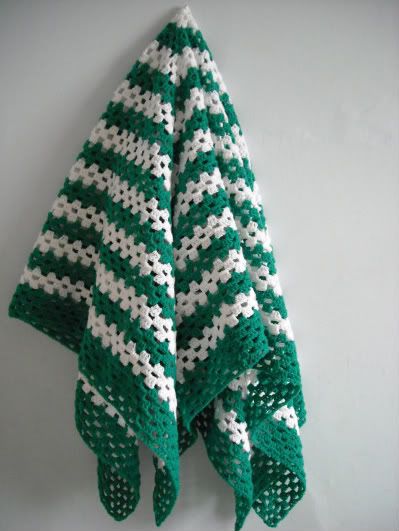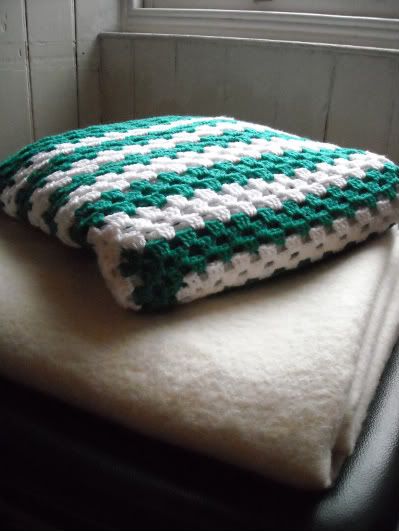 I'm working on one for
Frances' wedding present, she got engaged just over a year ago now.
Photos of that to follow, once it's finished of course!