Remember
those tartan kilts
from my recent thrifting trip with my Mum? Well, the red one finally made it into the shop, you can see it
over here
.
Here are a few extra photos of the lovely little details all over this kilt, it was difficult to give it up I can tell you!
Leather buckles round the waist: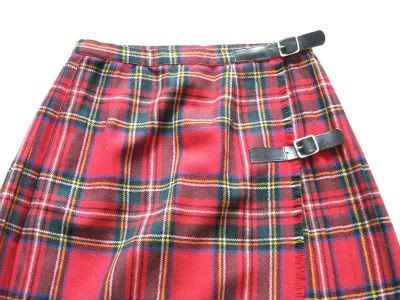 Check out that length! It's 1 whole metre long, that's a lot of material!
It even comes with a kilt pin: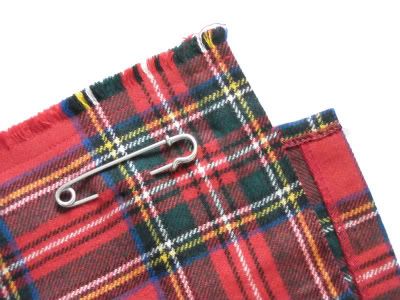 I hope it finds a new home soon, before I'm tempted to keep it again...