I know totes are super easy to make, but they're also good in that you can make them in lots of different colours, materials and embellishments. They're also quick and easy to make, so they're value-for-money if I'm selling them and they make nice presents for friends.
Since I'm away from home for the next 3 weeks, I can't update with any craft projects, except those I brought with me. So I thought I'd take the opportunity to update the blog with craft projects from days gone by, and Etsy items that never made it to the blog.
First up are two tote bags, both originally made for Etsy but only one made it there in the end. The second was given to a friend as an emergency Christmas present when I realised I'd forgotten to get her anything because I am officially a Terrible Person.
This style is available
over in my Etsy shop
and I actually ended up making two because I liked the combination of the purple velvet and the paisley cotton.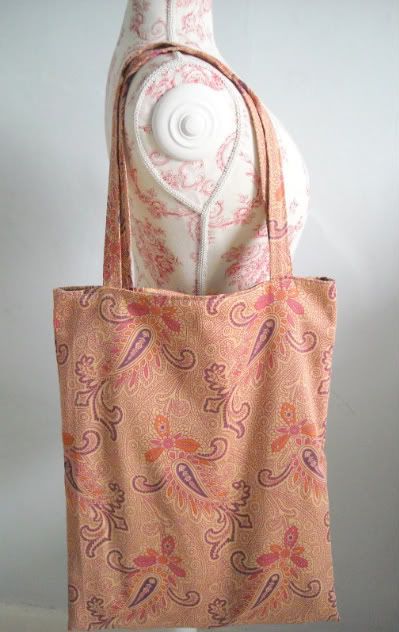 This was the emergency Christmas present, I might make another one though, I like the style and I think it'll do well on Etsy.