I'm trying to gradually get caught up with showcasing my Etsy items over here on my blog. I like reading other blogs where people occasionally show what they've recently listed in their shops, mainly because it's often faster than wading through thousands of search returns and I mainly follow blogs of people whose style I like. Obviously if it's ALL etsy listings then it gets a bit tedious but it's a nice way of picking up a treasure or a bargain from time to time.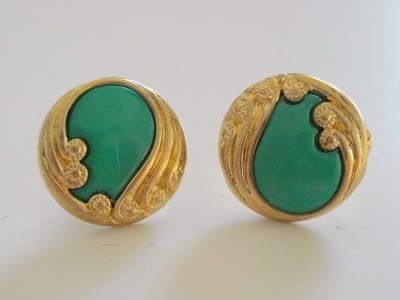 I bought these off a girl on thriftstore a while back, with the intention of putting them in
my Etsy shop
. Later on, when I was looking for a
pair of shoes
for Frances' wedding, I managed to part trade the earrings and some money for the shoes I eventually wore to the wedding. I love Etsy for that!