Whilst waiting for an ebay auction to end tonight (nothing exciting, just a new filofax. But brown leather, yum!) I wasted time browsing blogs. And stumbled upon this gem of the blogosphere,
The Brocantess
. Her writing style is lovely and she's all about flea markets and thrifting, just my kind of blog.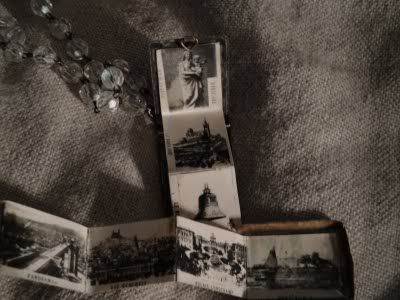 She's doing a massive French vintage giveaway over on her blog so I thought I'd have a crack at entering (though with currently 140 other entrants, I don't think I stand much chance!).
So here we are Ms. Brocantess, consider SecondFiddle entered! Hmm...maybe that's a poor choice of words...