I'm loving the whole tapestry thing that's going on at the moment! I feel a bit guilty because my brother and I used to laugh at the lady across the street for having a tapestry bag, we thought this was the lamest thing in the world for some reason, so now when I find myself coveting tapestry-related items I think of her and hope she never saw us laughing.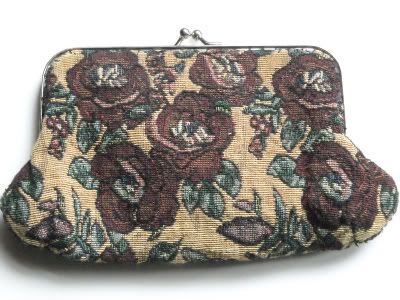 This little tapestry clutch was given to me by Frances for Christmas a few years back and I've used it so much. You know when someone gives you a present and initially you're not sure you like it? That's how I felt about this one, I thought it would just end up sitting in my wardrobe untouched. It came with a whole load of beads all over it that I think put me off, so I took them off and now I love it! It goes with pretty much everything in my wardrobe and the range of colours means you never struggle to match it with anything. It's from an amazing vintage shop in Exeter called
The Real McCoy
, if you're ever that part of the world then you should definitely check it out, they have some amazing vintage clothes.
Here are some other lovely tapestry bags from Etsy:
Brown leather, handmade AND tapestry?! This bag is such a practical size and is super chic, just perfect. From
Vintage Chase
.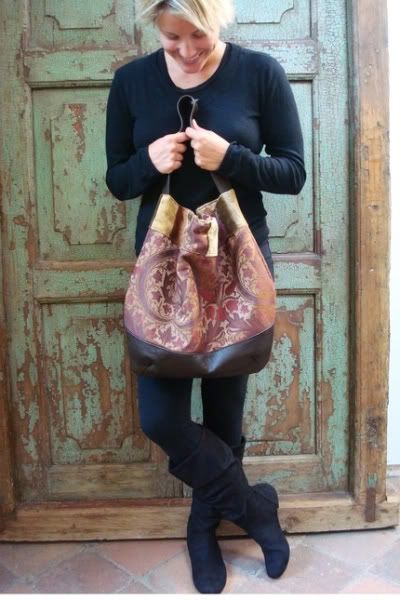 Ponies and tapestry combined makes for pretty much my favourite ever bag. Recycling at it's most attractive. From
My Free Rein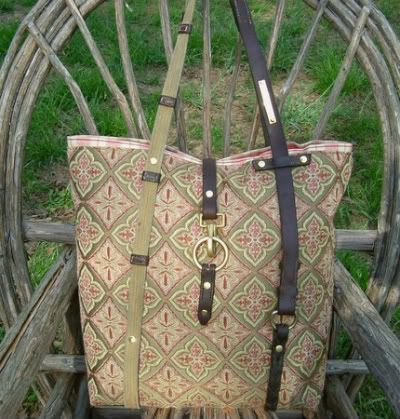 Isn't this the most adorable vintage clutch? Perfect for a night out, just big enough for your money and your lipstick! From
Raksniya Vintage