It's been a while since I've added anything new to
the Etsy shop
. Time for some thrifting I feel!
I found these amazing little photographs at a car boot sale last week, the people from
Unicorn Antiques
had a stall and I bought these photos, 3 antique newspapers and a funny old 'bond and disposition in security' paper. I've yet to work out what the last one is, but it's heading for the shop once I do.
I'm swithering on whether to list the newspapers or not, one is from the assissination of JFK, one is the day before the second world war officially broke out and one dates to 1900. I want to keep them really, but the whole point of buying them was for the shop so we'll see which side wins, the pack rat side or the sensible side!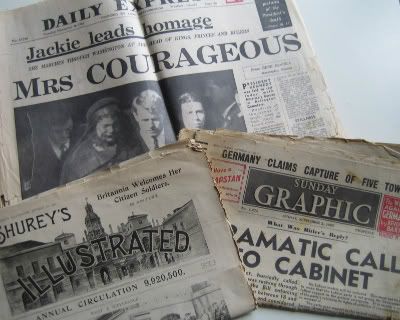 Anyway, you can check out the listing for the photographs
over here
.