Happy new year everybody! Second Fiddle is back in action, I've been away from blogging for over 2 weeks now and it's been pretty refreshing I'll be honest! I do enjoy blogging and once I graduate and have more time I definitely want to make more of blogging about my crafts but sometimes it can feel a bit of a chore, which is silly, it's a hobby after all!
Still, having a break from the internet in general feels brilliant, I waste so much time online and for no reason really, other than procrastinating over work obviously! I've barely been on the computer for 3 weeks now and it just shows how much more productive and energetic I can be when I don't have a screen in front of me.
But, never fear, I have still been crafting! The first finished item I want to share with the world is
the aran afghan
I knitted for my folks for Christmas. You can see the other work in progress posts
here
and
here
but I'm going to post all the photos here as well, just so I can see the transformation from little balls of wool to epic blanket!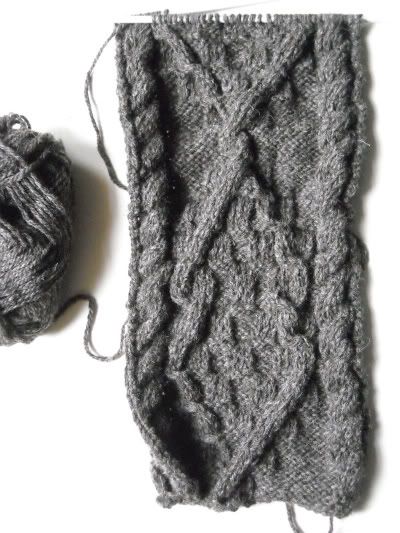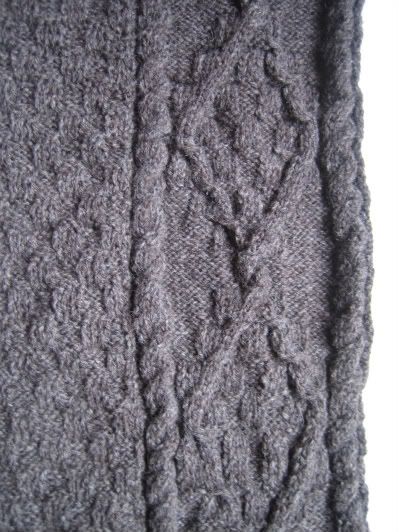 The finished blanket!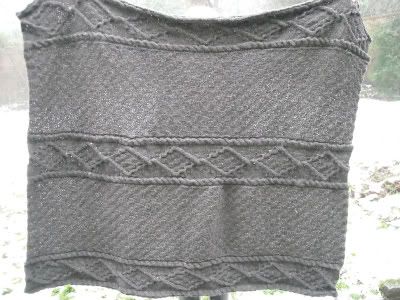 Modelled by my Mum, in a not-so-subtle hint for the type of wrap she'd like me to knit her for her birthday...
My parents were really delighted with it, my Mum cried (which is always a good sign in a present, no one else's presents made her cry ergo I win!) and my Dad fell asleep under it whilst drunk several times so I'm pleased I didn't give up halfway through. It was pretty tempting to ditch it at several points, but once I got going it's actually a pretty simple pattern. I've got 3 weddings this year so I might try it again for one of those.
Hope everyone had a lovely festive period! It's quite nice to be back to normal now though!