This lovely print popped up on my Etsy homepage yesterday and I instantly hearted it because the words spoke right to me.
Power off
by
Laura George
just sums up exactly how I was feeling yesterday. I'm trying to get caught up with the lectures I couldn't study last week because of my exam, but instead of taking proper breaks and coming back feeling refreshed, I just kept wasting time on the internet. "I'll just quickly check my email"..."I wonder if anyone's written anything new on my google reader"..."I'll just check my blog"..."I'll just check my facebook"...the list goes on and on until it was suddenly 9pm, I'd only got through 1 and a half lectures and not done anything worth mentioning with my breaks.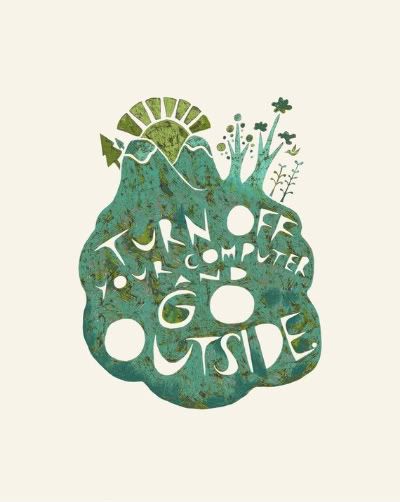 I mentioned on
my first post back after the holidays
that it was really refreshing to have spent 2 weeks barely looking at a computer. I need to try and keep this going into the new year I think, it's so easy to just sit and waste time looking at the pretty things other people are doing and making, when in fact I need to get up off my arse and go do those things myself!
Turn off your computer and go outside is my new mantra. And if that doesn't work then I'm going to remind myself of this little gem: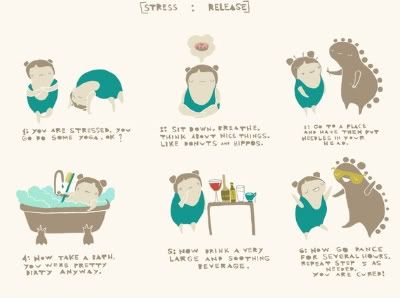 Stress: Release
by
Laura George
. Totally hearted.