Crafting for Christmas has started already! I know, I know, it's only October, but in typical Amy tradition I've chosen an epic pattern to knit, so chances are I won't finish it until March next year.
This year I'm knitting
an aran afghan
for my parents, I found the pattern via
Ravelry
. The wool is from
New Lanark
again and is the aran weight in 'Pebble', I really like how thick and chunky it is.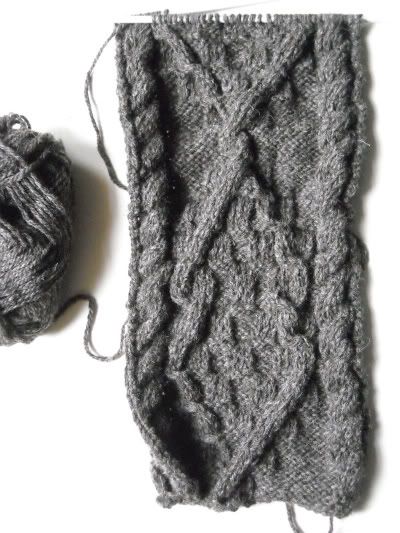 I've already messed up the pattern, having done 2 of the diamonds so far. I can see I've made a mistake in the first one but there's no way it's coming out now, I'd have to frog it back to around the 15th row! It's not too noticeable, once the whole thing is put together I don't think you'll be able to see it. I'm excited to get it done though, if it works then I've got 2 weddings next year that I could make it for!