It's officially Snow Day Mark 4 here in Edinburgh and I'm supposed to be going to my grandparents' pantomime tonight so we'll see whether I make it or not!
Remember the
cable knit blanket
I started making for my folks for Christmas back in October? Well, it's getting there slowly! I'm not entirely convinced I'll have it done in time for Christmas but we'll see, I'm sure they won't mind a work in progress present and I'll have plenty of time over the holidays once exams are over to finish it off.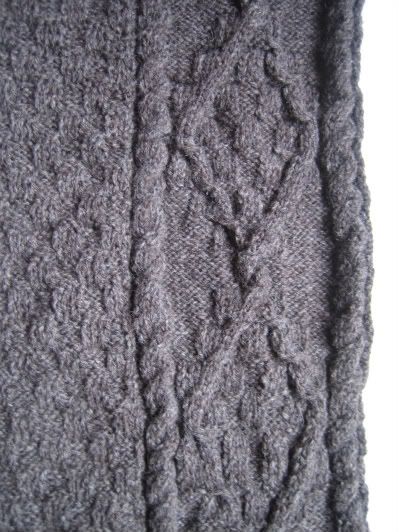 There are a few little mistakes but overall I'm pleased with how it's turning out, it's pretty simple once you get going. I may even knock out a couple more for wedding presents next year!