Remember the pink box
I found by the bin?
Well, I finally finished the lid!
I borrowed a staple gun from my Grandad (he also cut me a piece of wood to replace the missing one), stole some of the landlady's paint (she has at least 10 old cans of paint that we have to store in one of the cupboards so I figure it's mine now) and got to work. The foam pad is from an old mattress from Grandad, he was getting rid of it so I cut a rectangle out of it before it disappeared. The material is proper vintage upholstery fabric from Andrew's Gran, it's dated 1980 on the selvedge. It was a toss up between that fabric and the fabric I used to make
the cushion covers at the bottom of this post
but I'm glad I went with the flowers, I think they're pretty striking.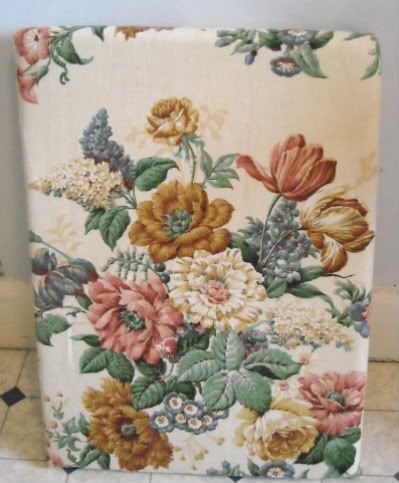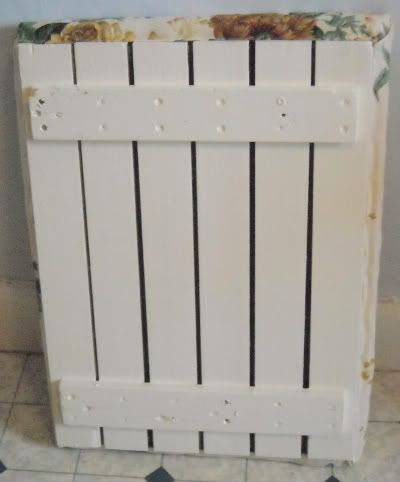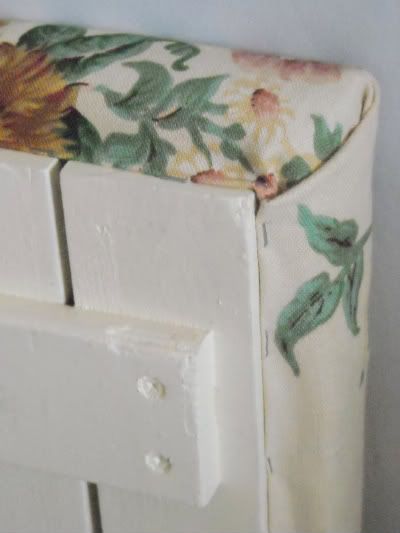 I've just got to paint the rest of the box now, I'm not looking forward to that since painting the lid was a bit of a pain, I didn't realise how much gloss paint smells. The whole kitchen smelled like paint and white spirit (for cleaning the brushes) for about 2 days after I finished and I keep finding little thumb prints around the house from where I obviously had some on my hands and then went around touching everything. The lid also stuck to the newspaper as it dried, which wasn't a problem this time because the foam pad covered that side, but I'm going to have to be careful with the rest of the box as a side covered in bits of dried-on newspaper wouldn't be that pretty to look at.
Once I've finished I'm going to do a post with all the photos in sequence, so you can see what it looked like before and after. I'm really pleased with how it's coming though!
In other news, I spent the afternoon thrifty shopping in Musselburgh with Carolyn (of
wedding cushions fame
), she found this amazing shop called
Borders Scrap Store
so we wandered along to check it out. The website is still under construction, but I've linked it in case anyone reading would like to keep an eye on it for the future! It's a charity that takes cast-off craft materials from businesses and individuals and sells it on to craft groups, school groups, brownie packs and individuals, at vastly reduced prices. It's £7 to join for the year (or £5 if you're a student, yes!) and then you get to buy whatever you like from then. It's a bit disorganised, being just a room in a community centre, but that's part of the fun, it's like a treasure trove, I could have spent hours sorting through everything. It's not so great for wool, though good if you're just wanting bog-standard acrylics etc, but the fabric, oh my goodness! There was SO MUCH fabric and apparently the Selkirk store has 4 times as much as the Musselburgh one. I came away with a large piece of vintage toile (photos to follow) and some lovely buttons, but I could have bought so much more. Now I've got even more of an incentive to visit Carolyn!