Goodness, it's been a lazy weekend here at Chez Taylor-Dyce. The in-laws are arriving tomorrow for a 3 day trip so yesterday and today have been spent cleaning the flat, but beyond that nothing much has been happening. I've been working on
Mum and Dad's Christmas blanket
and some other little presents, watching
The West Wing
(for the second time) and last night attended a lovely cocktail party at Franca's, of
Oranges and Apples
fame. First mulled wine of the season!
I should really be cracking on with the studying, it's only 3 and a half weeks until my Christmas exam, but I'm caught up with lectures for the first time in my entire studying life so although I should be starting to go back through my notes in preparation, it's hard to get motivated when there's knitting and an open fire...
Recently I've been feeling the need to get back into sewing clothes, I'm very inspired by
Tasia over on Sewaholic.net
(and super excited for the impending Pendrell blouse pattern!) and
Mena over on The Sew Weekly
. Unfortunately I won't be able to indulge this urge until after Christmas but in the meantime, I thought I'd bring you my favourite sewing fixes from Etsy...
I've had
Sandmaiden
in my favourites for a while now, but when these
felted wool leggings
popped up I fell head over heels. So warm and snuggly and so comfortable, you could wear them under skirts and dresses or sleep in them or just wear them around the house, so many possibilities. Definitely in my favourites for when I (eventually) have some money!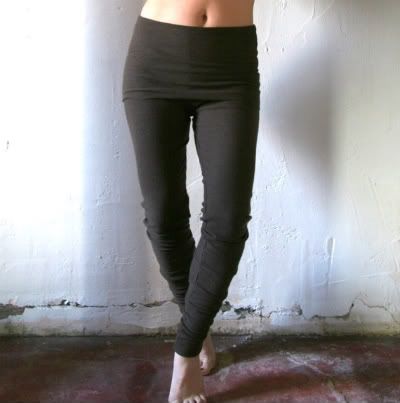 This
asymmetric dress tunic
from
Linaline
also fulfills my criteria of being warm, comfortable and stylish. Perfect for the winter!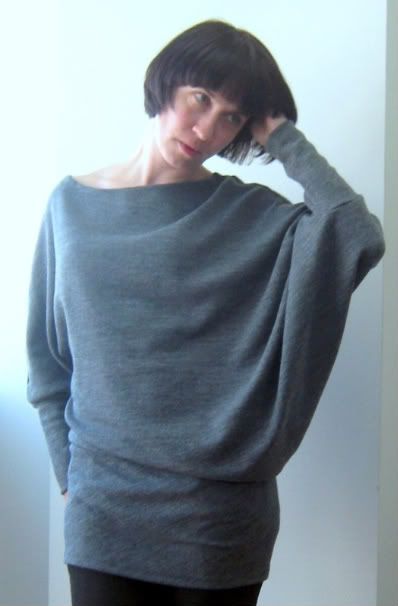 What an unusual idea! It's a
sweater that can also been worn as a cowl
! From
Max Melody
.