I'm on a roll this week with
the Etsy shop
, I've just listed 4 vintage parasols (with one more to come) and some more fabric from my stash bust.
For the moment though, here are the parasols...I wish I could keep them all, they're so pretty!
Parasol number 1
Parasol number 2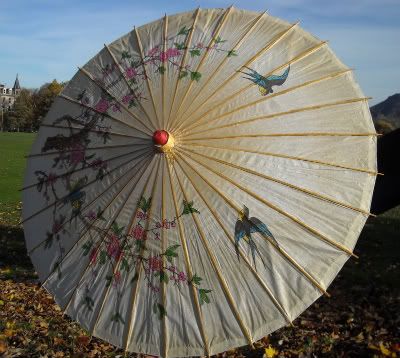 Parasol number 3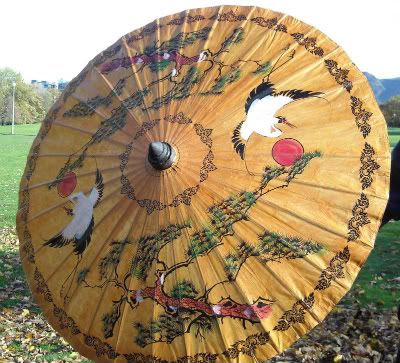 Parasol number 4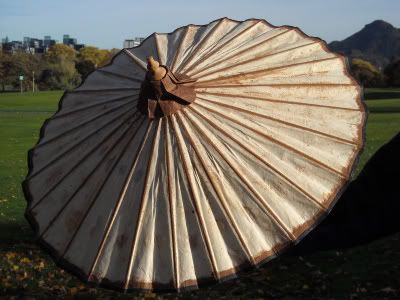 The last one already has 2 hearts, which is pretty good for my little corner of the Etsy world! I've kept 4 of them for myself, I'm planning eventually to have them on display in the flat somehow, I'm thinking on top of a bookshelf with a light behind or hanging upside down as a lampshade. Either way, it's going to involve light shining through the paper, they're so pretty in the sun.