I made this for my Gran, Ellie, for her birthday. She used to have a tote with the words 'Shop 'till ewe drop' on it and a picture of a sheep but she lent it to someone and now can't remember who's got it or where it's gone.
Since I'm not entirely convinced that it wasn't me that lost it for her, I thought I'd make her another one for her birthday. I'm not 100% happy with how it turned out, the bag itself is fine but the words and the sheep look quite amateur. This is the problem when you free-hand the cutting rather than making a template. Still, Ellie was pleased with it and I guess that's all that matters!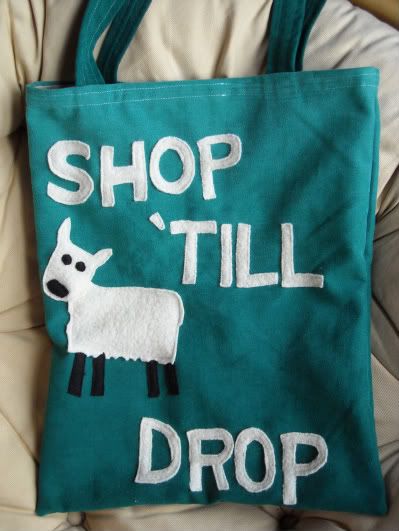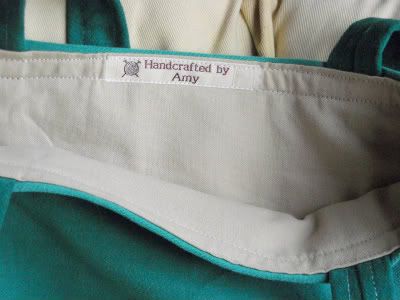 Added bonus is that it cost me nothing but my time, as I already had all the fabrics in my stash. Stash-bust plus money saving (especially important since I'm currently £1500 overdrawn and managed to spend a small fortune in Sainsbury's today. Sigh.) = awesome project in my book, even if I'm not entirely happy with how it looks!