The Simplicity skirt is finally finished! Regular readers might remember me mentioning this skirt, I bought the pattern around 4 months ago, struggled on with it all summer and finally finished it a month or so back.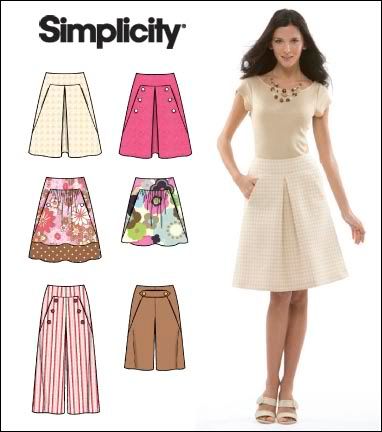 Learn by my mistake
: Always google a review before you buy a pattern!
This one was a bit of a monster for a newbie to patterns like me, I ended up having to take it across to my Gran's to get some help and once I googled the pattern, I realised a lot of other people have had similar problems.
That being said, I like the finished skirt. I wouldn't do it again in a material that needs constant ironing (this skirt was made from an old cotton sheet I dyed blue as an experiment with hand dye), since this one was made in fabric I didn't really care about just to test the pattern it doesn't matter but for the future, I'll definitely be re-making this in a wool-mix or something similar. Something to show off the pleat down the front, without having to iron it everytime I want to wear it. Lazy I know, but such is life. I love the pockets, they're nice and deep and practical without being bulky. I lined this practice version with matching blue gingham, it's nice to have a little surprise there!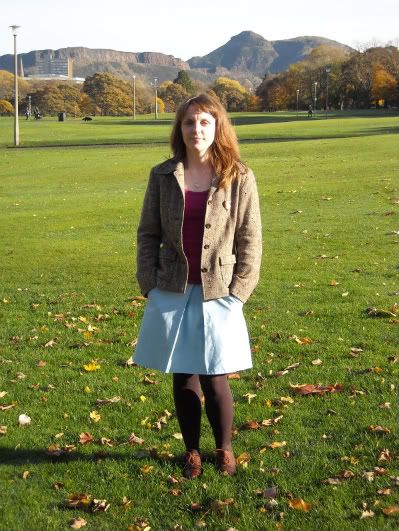 I've got some brown wool I got in the bargain bin at my local fabric shop so I'm planning on making this again in brown, possibly with green paisley satin-esque fabric to line the pockets. For my 3rd attempt at sewing, I'm pretty pleased with this one and I'm really glad I did a practice run before trying it on some nice material!