Check out this amazing wedding acceptance card that my very talented friend Karen made! It's for a friend's wedding who comes from a farming family and is marrying a farmer, so the John Deere tractor is very apt. It looks just like the real thing as well! I love hand made cards, especially ones that have been personally crafted with you in mind.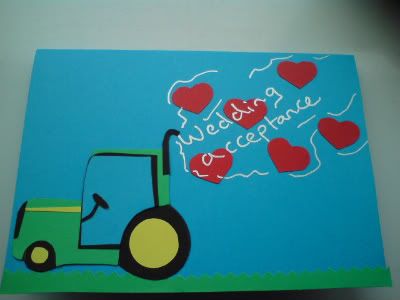 The real thing!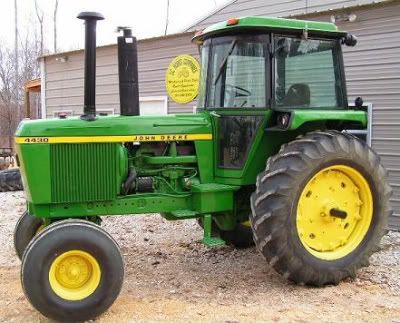 In other craft news, I knitted up a gauge square for the Desire jumper dress from
'Dream Catcher' by Louisa Harding
. The book cover, there are several things I want to knit for myself from this book, it's lovely!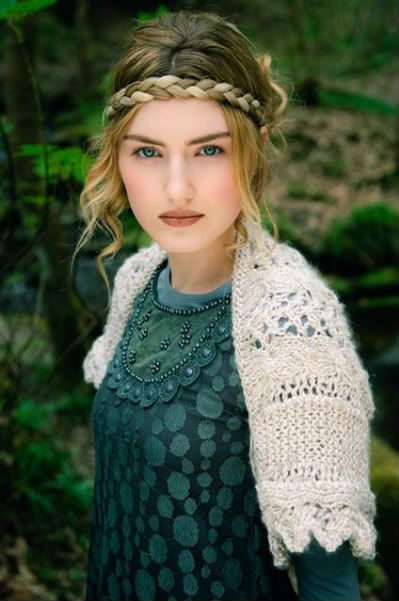 I'm knitting it for
Vicky
from her Mum for Christmas because her Mum was struggling with the pattern. To be honest, I'm not sure I'll do a better job, but I do have
Imogene
on stand-by to help me!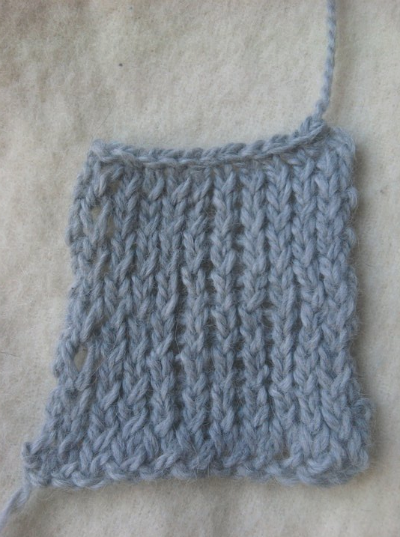 The gauge square came out really weird, the yarn suggests using 5mm needles but the pattern calls for 8mm, so the square is really gapey, with lots of holes. Also, the smallest UK size is a 10, so I'm worried it's going to be too big for Vicky, even if I get the gauge right but I don't really know enough about ease and whatnot to try and reduce the size. I'm taking it along to a study session with Imogene tonight to ask her opinion and I'm knitting another gauge square over the cable and lace pattern to see if that improves it.
The pattern picture: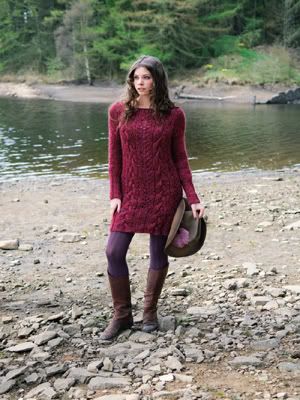 The nice thing is that you make the jumper dress in pieces, so if it is a little bit big, I can stitch it together slightly further in to make it smaller, the yarn isn't that bulky so I don't think massive fat hems is going to be a problem. Unless some more experienced knitters out there have better advice?