Gosh, it's been a while. I've spent the last 2 weeks pretty much solidly in the library, getting there at around 9am and not leaving until 10-11pm. It's been rubbish, but at least most of my exams are now done with. Until resits in July, sigh. Luckily we find out the results on my birthday, along with a 3 hour euthanasia seminar. Sometimes I wish I'd done law.
Aaaanyway, moaning aside, I've been very much neglecting my shop, blog and crafting in general. I have 3 secret projects in the works, 1 of which is finished already but I can't show you until I've given it to the person in question so watch this space!
In the meantime though, check out the cute new sweater additions to
the shop
, just in time for the summer! You can't say that we here at Second Fiddle don't work for your convenience.
Lovely salmon/coral handknit sweater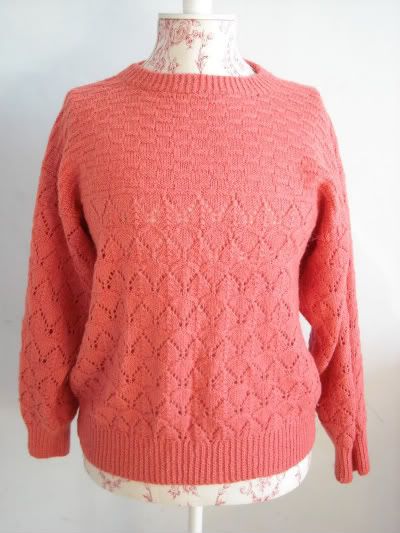 Preppy yellow sweater
, very classic
White lacy sweater
, perfect for layering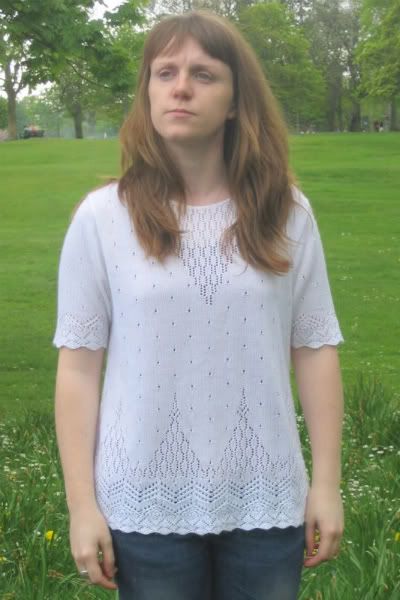 Fairisle wool sweater