I took advantage of having a garden a few weeks back when Andrew and I visited his folks in Inverness to have a bit of a photo shoot. Andrew makes for a good camera man, he directed me to stand and look in certain ways to avoid my usual photo catastrophes of double chin/stupid expression/eyes closed. I made sure to wear make up to avoid the Shiny/Red Face Effect (although sometimes this strikes even when I'm wearing make up) and overall I'm pretty pleased with the results.
You can check the listings out over in
the clothing section of the shop
, although you might have seen these on the blog before, these photos were an improvement on some of the grainy or dark or fuzzy photos that were the best I could manage by myself in the flat.
Vintage Scottish fairisle cardigan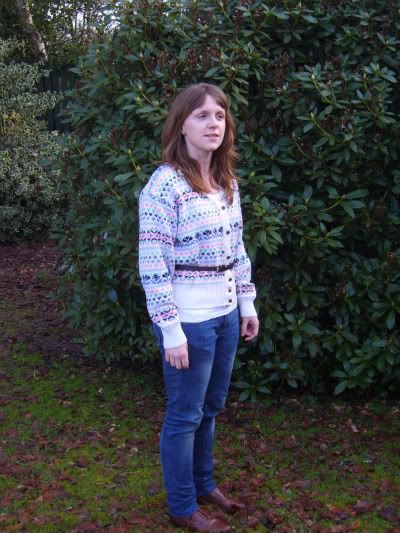 Vintage handknit sweatervest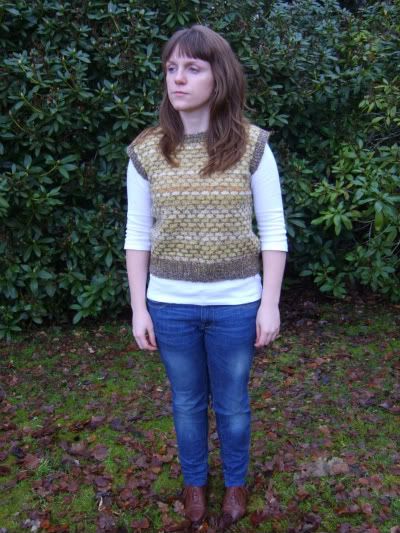 Vintage handknit cabled blue jumper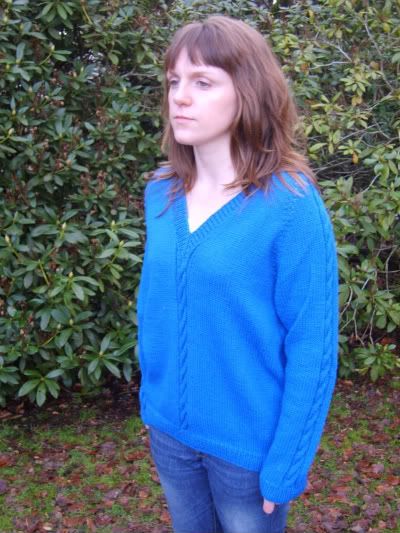 Vintage handknit black lace jumper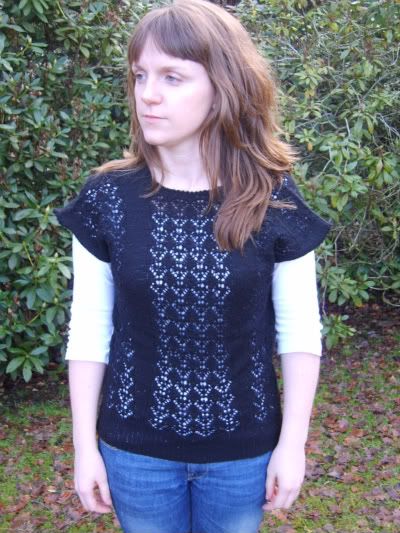 Vintage yellow sweater vest with flower buttons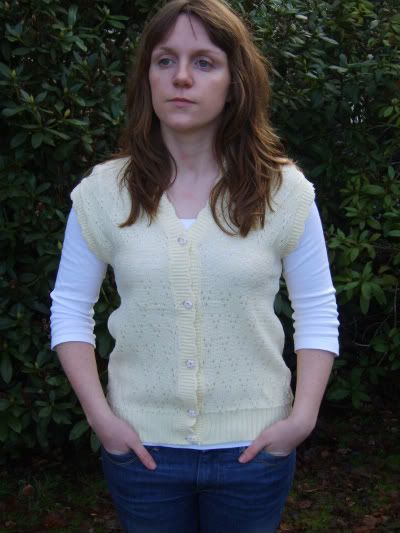 Lets hope they find nice homes!