I've been busy with the ongoing
cable knit blanket
and so haven't had much of a chance to do anything else really! I bought a box to present my
crochet cupcakes
in but it's a bit big so I'm going to have to make a couple more I think. I've also just started knitting a
panda bear hat
for Andrew's cousin, she's paying me for it which is nice, any extra cash this time of year is gratefully received! Last year I made her a
Hello Kitty bag
, which I still maintain is the best bag I've made so far!
In between all this though, I squeezed in making a tote bag for my friend Marlous. Every year she and her fiance host a Christmas dinner for their friends; Andrew and I have been twice now. The food is epic, 4 courses, all hand made from scratch. Last year the main course was roast pheasant, this year it was monkfish (yummy!). We took a bottle of whisky for Adam and I made this bag for Marlous as she's in the local Roller Derby team!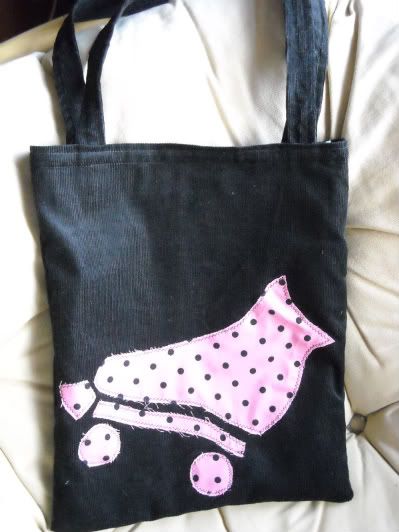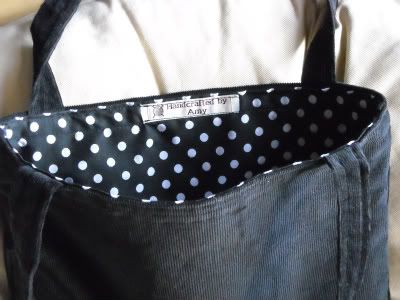 I think my sewing resolution for 2011 should be to branch out from bags! I've made far too many this year!