I've only tried embroidery once before (and
it sucked a little
) but I've been inspired by some lovely things I've seen on Etsy recently so I thought I'd have another go.
A work colleague of Andrew's is getting married in August and we've been invited to the evening reception. I don't really know what the protocol is with evening guests and presents but since Andrew will be contributing to the work pool for her present, I thought I'd whip up something simple and quick as a more personal gift. I was going to get a nice card and bag to present it in, make it look a bit more professional!
I was inspired in part by this adorable
'engraved on a tree' embroidered cushion cover
from
Cosy Blue
. Definitely hearted for the next anniversary present!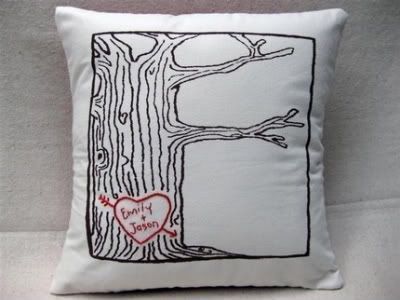 Speaking of embroidery (and this girl most definitely DOES NOT suck), how amazing are these
silk clutches for bridesmaids
from
Clutch That
? I almost feel like the wee birdie might fly away.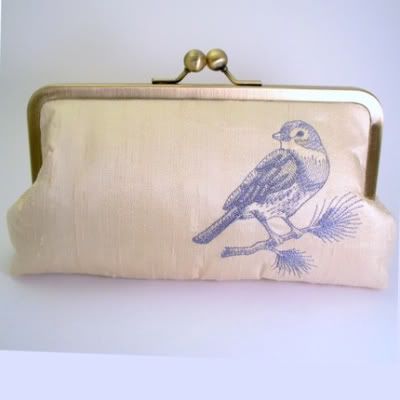 I love the idea of
embroidering the wedding invitation artwork onto a pillow case
as a wedding present, it's so personal. Brought to you by
Elle Thornton
.