Hi, I'm Amy and I'm an addict.
I'm officially addicted to cushions.
I can't help myself, they're so easy to make and so pretty. This one I've had in my stash for years, I made the squares years ago and stitched them together with a vague idea that it might be the start of a blanket. Then I recently made Andrew a blanket for Christmas out of felted wool jumpers (photos to follow!) and some of the felt suited the red in the cushion perfectly so it seemed like the perfect time to make the crochet squares into a cushion cover.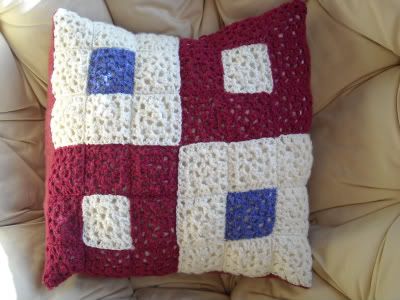 Isn't he cute?!