This is another golden oldie, so apolgies to those of you who've seen it before. I'm currently working on 2 new versions of it though, one in brown for Elisa for christmas and one in navy for a friend of Vicky's. Elisa's is going to be a late christmas present as I'm never going to get it done before christmas, so she's getting cushion covers instead.
This one is mine though and I love it, I wear it pretty much every day. It's such a simple pattern as well, it's from
a girl on Craftster
.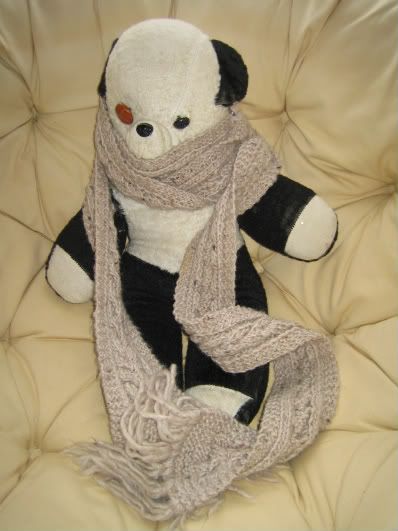 Sorry for the change in size, it looks so messy but I can't work out how to make photos larger in photobucket! I fail at the internets.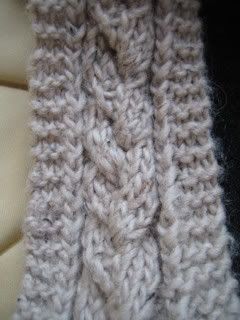 In other exciting news, my
latest thriftstore find
arrived and it is just as lovely as I thought it would be. Amy is happy.