As you may or may not know, Andrew and I have an African pygmy hedgehog called Hobbes. He's just turned a year old and is possibly the most adorable and the most grumpy creature alive.
But, last weekend, we acquired a second one! She's called Viola and we bought her from a family in Aberdeen who didn't have the time to exercise her enough. She's taking a while to settle in, she's not taking well to the food we feed Hobbes, but she's so lively and active and *really* pretty.
She was advertised in several papers and the family really wanted her to go to a house who already had a hedgehog so we were perfect candidates! It all happened really quickly, within 24 hours of seeing the advert we'd agreed to buy her and drive to Aberdeen the next day to collect her. We're really hoping we can breed from her in the new year but I'm nervous, we've never done anything like that before and there's not a lot of information available about breeding them.
She was on North Tonight though, check out the video
here
, skip forward to 14.05 minutes. I'm mentioned as well, I'm the Edinburgh vet student she's been sold to!
She was also in the paper as an actual new article (rather than just an advert) so I'll scan that in and upload it as well. We've yet to take any photos of her but when we do I'll be sure to upload them.
In the meantime, here's some photos of Hobbes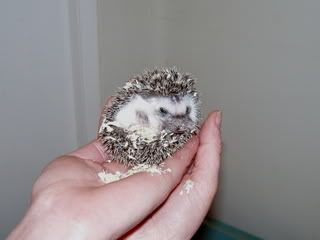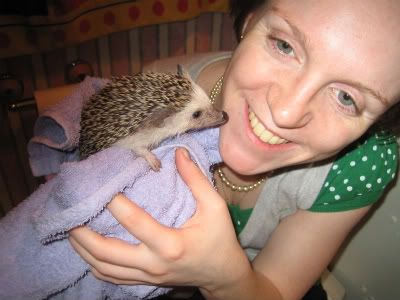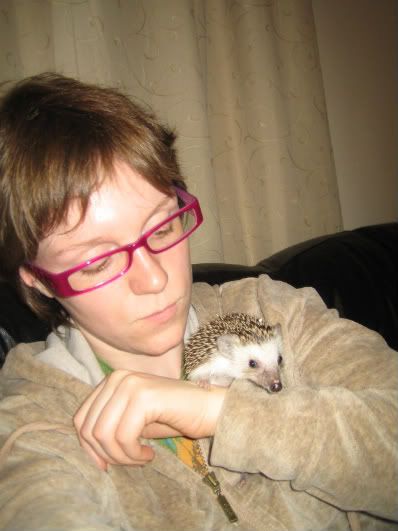 ♥