It was Mum's birthday back in October and it just occurred to me that I never showed you all what I bought for her! I joined an informal craft group back in September that meets about once a week to craft and chat and sit in a bar, they're all really lovely ladies but sadly uni has taken over my life and I haven't been since the start of January.
One of the ladies is Julia, who runs
Materialised
. She makes lovely brooches, coin purses and pin cushions and each piece is a little bit of wearable art. Mum has a heart condition so sometimes gets a bit down about everything and I thought this gorgeous little brooch was exactly what she needed to cheer herself up!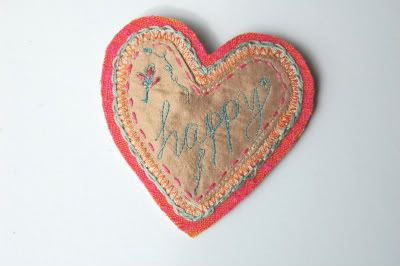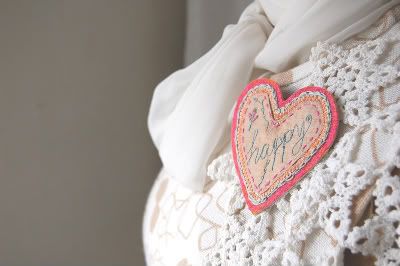 It was pretty difficult to part with it! Anyway, check out Julia's other lovely things over
on Etsy
♥