Windowsill Farm has grown! I finally decided to get my wellies on and get into the garden, the weather has been lovely over the past couple of weeks, although typically it broke as soon as exams were over and it's rained ever since. I acquired the veg bed off my friend Aletheia, she made it herself but then moved house and couldn't take it with her, so I swapped it for some shelves that were left over from an Epic Fail of a DIY project.
These are the before pictures, I need to take some of the work-in-progress pictures but it's been raining the past few days. I'm planning on growing veg and some flowers and so far have planted a climbing rose, some irises, garlic, onions and strawberries. Inside in the propagator (Christmas present from Andrew!) I've got leeks and broccoli and just pricked out chillies and tomatoes. I've also got potatoes to plant out as soon as the shoots are long enough.
Aletheia's veg bed: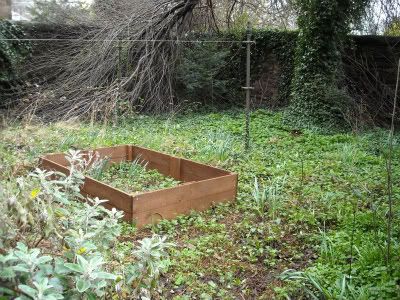 My little compost bin (look at how overgrown the garden is!):
Steps up to the garden: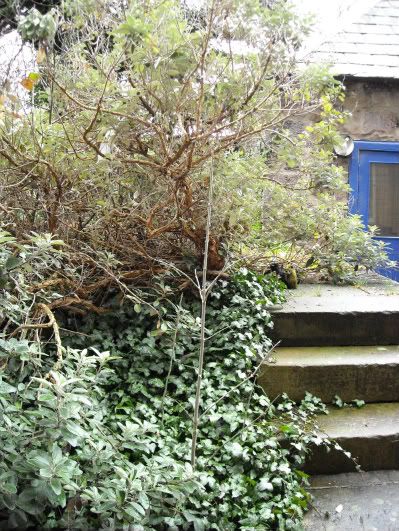 The shrubbery at the edge of the garden:
As you can see it's hideously overgrown, I don't think it's been touched in years. There's basically no clear soil, it's all grown over with chickweed and ivy. I collected some manure off a lady on gumtree last week to start planting up the veg bed so I'll take photos of that (exciting stuff!). Ideally I want to get to the point where I could sit out there on a sunny evening, drinking wine and watching my veg grow but sadly it's overlooked by all the tenements and at the back of the Thai restaurant so I think for the moment it'll just have to be a veg production site, rather than a proper garden!