It's been a funny old summer, since graduation. In many ways it's been lovely, it's great not to have to study, not to have the stress and pressure of exams looming over you, having time to indulge hobbies and see friends. In other ways it's been miserable though, job hunting is quite demoralising and adjusting to life 'in the real world' has been much harder than I anticipated. I definitely thrive off routine and habit, knowing where I'm going and what I'm doing. It's boring and completely un-spontaneous, but there it is. So having all the time in the world and no set goals has been...difficult. I feel ridiculous as I type that, talk about first world problems, but I guess that's just who I am and I need to embrace that.
I've found some things particularly comforting this summer, whilst my life has been in this state of flux. It's been nice to have some old friends to make you feel that whilst everything changes around you, some things stay reassuringly static.
1. Crafts. Obviously this is a craft blog and so unsurprisingly I find comfort in crafts. There's something so nice about being able to take half an hour with a cup of tea and an episode of the Office to crochet a baby hat or knit a jumper.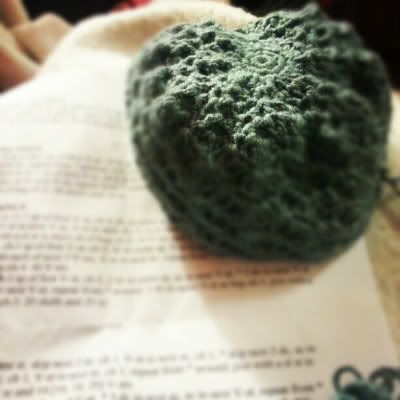 2. Tarquin Biscuit-Barrel III. We've had our share of ups and downs over these past 2 months but Badger makes me laugh on a daily basis and that in itself is comforting.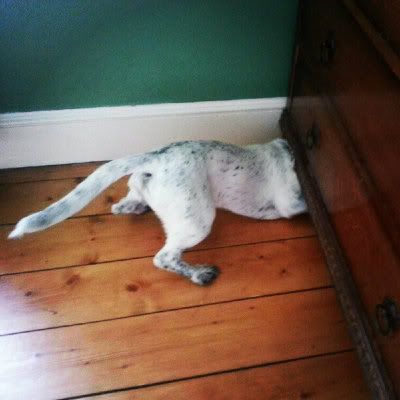 3. Bruntsfield. I'm definitely a home-bod, I like to nest and like nothing more than to spend a weekend in the flat pottering. But since there's now a ticking time limit to us being in this flat, I'm finding it harder to draw comfort from the house itself. Bruntsfield, on the other hand, is lovely. I'd like to live here for a very long time but I think that's not going to happen sadly. Still, there's something to be said for a sunlit walk on the Meadows with the dog, coming home to that view.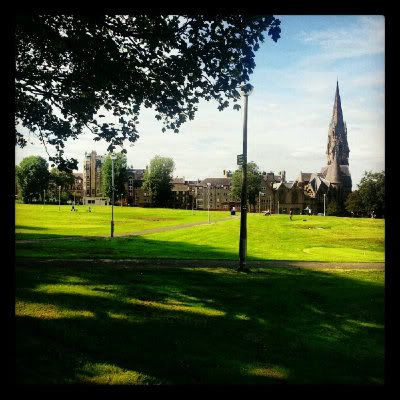 4. Arthur's Seat. You can see the unmistakable outline of this ancient volcano from miles around Edinburgh and so in my daily jaunts in and around the city, the comforting presence of this mound always makes me smile.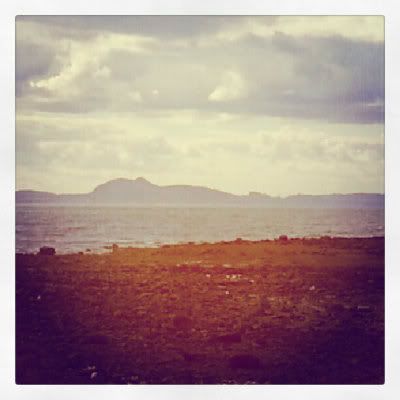 Normal service will resume shortly, everything I'm working on at the moment are for other people so I can't show photos until they've been given away!