Check out this amazing green Aran cardigan that Viv found for me at the jumble sale. Isn't it awesome! It fits me perfectly, is probably my favourite shade of green (it brings out my eyes dahlings) and it's handmade in chunky wool!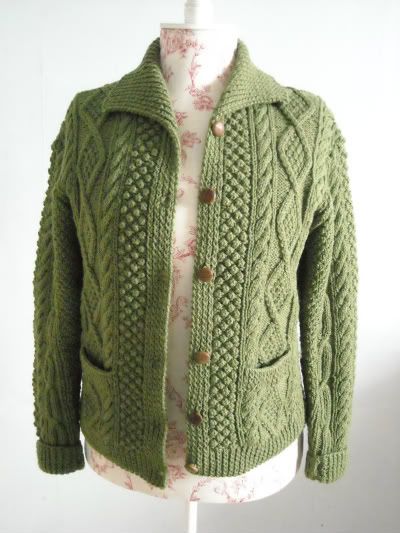 In other exciting news, the vintage jacket relining is finally finished! You can read the whole saga in full
here
,
here
and
here
. By the end my hand sewing was getting decidedly larger and more wonky but I don't care, it's finished!
From this:
Plus this:
To this!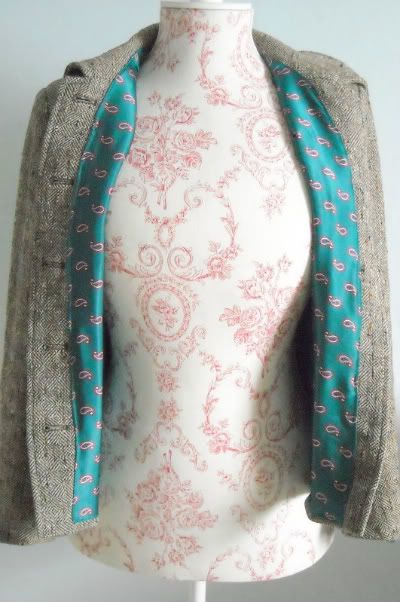 I even saved the original Jaeger label, rather wonkily sewn in!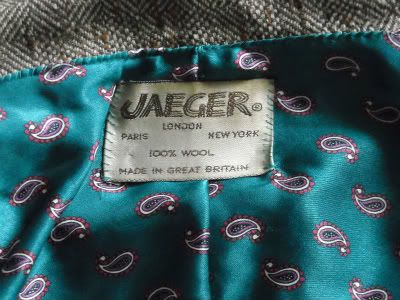 Boy, it feels good to be finished with this one!