I have a little preview of a work in progress I'm currently beavering away on, it's a present so I can't reveal the whole thing yet but it should be done in the next week so all will be revealed soon (just in case you can't guess from the rather obvious photo!).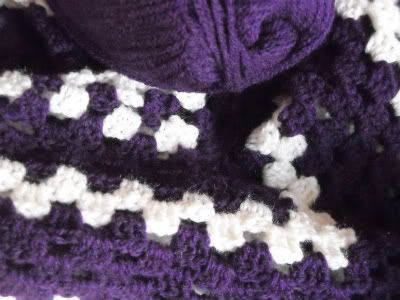 Also, the dreaded
jacket I'm in the process of relining
has resurfaced. I've been too stressed and preoccupied with exams recently to attempt any craft project that might add to that stress and so the jacket has been shelved. Well, no more! I am determined to finally finish it, it's so close now. With the help of my Mum, Gran and Gran's friend, we identified the mistake I'd made (got 2 pattern pieces the wrong way round) and after much bickering about the best way to rectify this problem, I think I'm back on track. Watch this space!