Just a quick post in between past paper exam questions (2 and a half weeks till exam time, eeep).

I made a knitted basket of cupcakes and non-edible delights for Vicky last christmas, I should get some photos of the finished items, I thought I'd taken one already...*searches*...

Anyways, here's 2 that I did manage to take photos of. The cupcakes are super-cute, I just made a jar of them as part of Frances' christmas present so I'll have to take a photo of them to show you before I parcel them off to Devonia.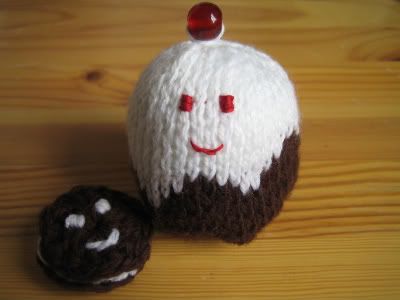 I'm especially proud of the oreo. Such a good stash-bust as well!