I made these a while back on a whim, they're such a good way to use up little scraps of pretty fabric that are too nice to just throw away. They're also a good way to use up bath bombs, I'm given quite a lot of these as presents because I'm unashamedly in love with Lush ♥ but I can't really use them as they irritate my skin. They smell so lovely though, I can't bear to give them away (how selfish is that!) so I crumbled them up and put them inside these little pouches to make my clothes smell nice. They work really well, my socks smell like cinnamon now! They're also pretty good for soap boxes as presents, I've given them away to a few folk now and they're always well received.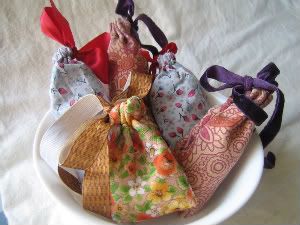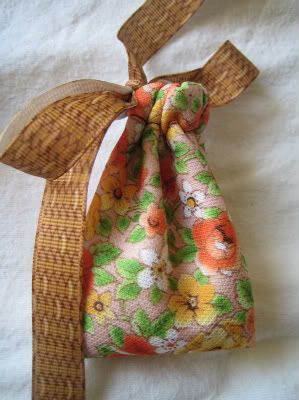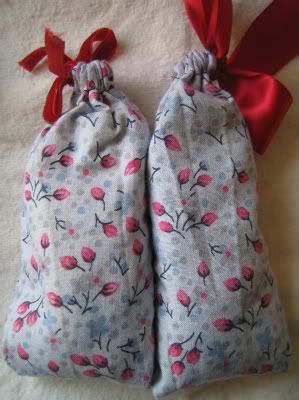 Yes, I know it's a lot of unnecessary photos but they're so pretty, I can't help myself!
In other non-craft related news, the Taylor-Dyce household gained a new addition today, another African pygmy hedgehog called Viola. She is adorable, though rather hyperactive but we're hoping she'll calm down once she's settled in. She was introduced to Hobbes and he instantly took to her, making these really sweet little squeaking sounds. She was less impressed however, especially since he kept trying to sniff her bottom and push his nose underneath her. I swear, you bring them up to the best of your ability...*rolls eyes*...