I made this *months* ago but only just got round to finishing it off and listing it on
my Etsy shop
. As you can see, it's quite the complicated piece of sewing and I feel completely justified taking 3 months to finish it.
I've made a few for friends as presents or for sale and they seem reasonably popular, so I want to make a few more over the summer in different colours and fabrics. They're nice and easy and if anyone buys them, would make a nice little bit of pocket money for me!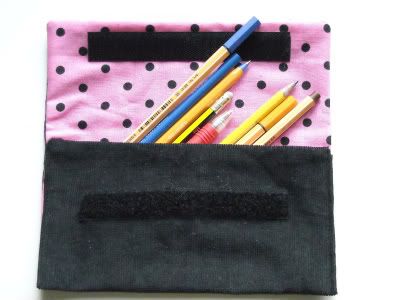 The buttons are actually pink material, properly vintage, taken straight off a dress my Mum used to wear in the '80s! I added an extra picture on my Etsy shop to compensate for the overexposed first photo (my camera will not play nicely today), you can check it out
over here
if you so desire.