I know it's not quite the season to be blogging about jumpers but lets face it, not everyone lives in balmy California or toasty Sydney right? Much as I love Scotland, the summer can blow goats so I figure it's good to be prepared and keep your knitwear to hand at all times.
These two little jumpers have been on my Etsy for a wee while now, the peach one for longer than the black. I think they're both super sweet and if they suited me at all, I'd definitely be keeping them. They both quite effectively display how rubbish my photography skills are though and I think that's partly what's stopping them from gaining more attention, black and peach it turns out are not my strong points when it comes to taking pictures.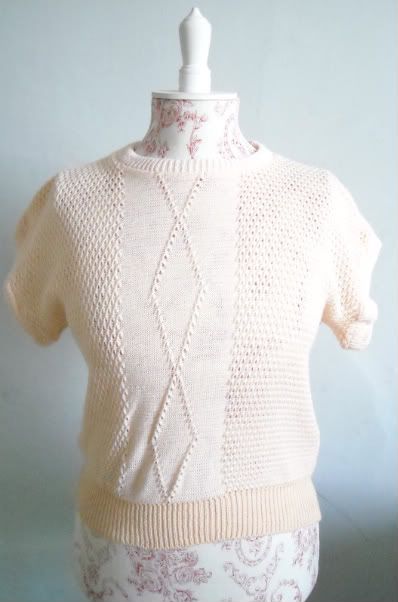 Any suggestions from you crafty folk? Short of buying a better camera or setting up some kind of light box or investing in photoshop, I don't really know what to do when I'm on such a tight budget. Of course, if Second Fiddle were my main business, I would definitely do all of the above, but for the moment it's just a hobby-that-makes-a-bit-of-money and so I guess I'll just have to put up with the odd rubbish photo!