I made this for my friend Alison as part of her Christmas present. She likes purple and things with owls on them so I thought I'd combine the two and practice my new-found ability to sew zips (still not very straight though, clearly more practice/less gin is needed).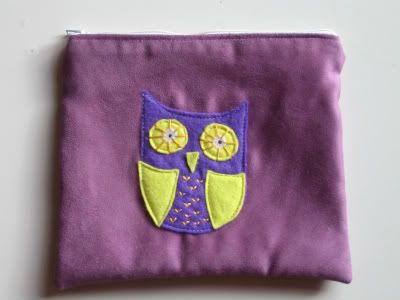 She actually gave me the material I used for the lining, she brought me back a lovely bundle of quilting fabric from the States and I know she picked out the colours and designs that she liked since we have similar tastes in these things, so I thought she might appreciate it!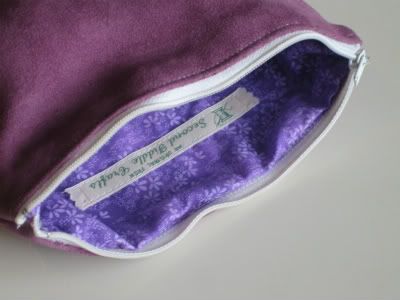 I've got a few more Christmas crafts to show you all but my camera battery has been pinched by the battery fairies...