Remember last week I mentioned
some vintage newspapers
I'd picked up for
the Etsy shop
? Well, I've listed one of them, it's from 4 days after the asssissnation of JFK.
It's not in the best condition, as you can see from the photos, but I couldn't resist all the same, it's so exciting to have a piece of world history in your hand! It's a Scottish newspaper as well, which I really like because it fits in with the Scottish slant of my shop.
I had some trouble with the photographs, the weather here in Edinburgh has suddenly turned very autumnal, it's pouring down with rain and yesterday was foggy so the light isn't the best. I'm still having trouble getting Andrew's camera to focus properly as well, everything comes out slightly out of focus, it's very frustrating.
There's something a bit morbid about selling this newspaper I think, like I'm profiting off someone else's death. I thought about just keeping it, it's a really interesting thing just to have, but I bought it for the shop and so into the shop it goes.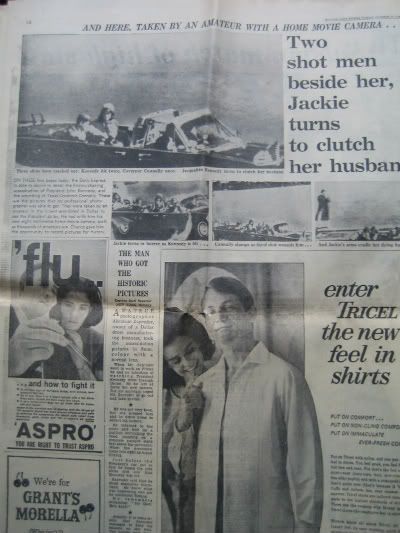 I figured in some ways, it wouldn't be fair for me to keep it anyway, I'm not American, I wasn't alive at the time of the assissination, I'm not especially interested in history (beyond the occasional documentary on TV and a love of
Philippa Gregory books
) and so I'm sure there are people out there to whom this newspaper will hold so much more meaning.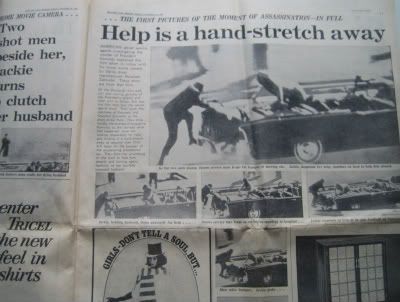 You can check it out in the shop
over here
.