Once again, let me preface this with an apology for the crap photos, it was another rush-at-the-last-minute, finish-it-and-straightaway-wrap-it affair and since it was 8 o'clock at night when I finished it, it's rubbish flash photos for the blog!
I made this little purse using a great tutorial from
Sew Happy Geek
, it's a great blog with loads of useful resources and tutorials! I used the
Simple Cosmetic Bag
tutorial and just shrunk it down a little to make a wee purse instead.
I wrapped it in some old wallpaper I've had in my stash for a while, I like the look of wallpaper as wrapping paper but sellotape doesn't stick to it very well!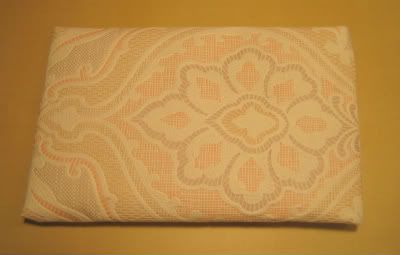 I recently swapped for the fabric for this project over on
Thriftstore
and I got some adorable animal print fabric as well, plus some awesome dinosaurs cotton! Check out this print though, how cute is that!