I've needed a new bag for ages, my poor little pink
Jansport
bag has lasted me 5 years but has recently developed holes in its bottom (painful!) and the zip is starting to go. I'm not letting it go just yet though, it's been retired to the hook on the back of the study door, but I need something sturdier in my life.
I've been going through a bit of a clothing crisis recently, it began back in the summer of 2009. I was doing a research project into racehorses with a supremely difficult equine vet and she made a couple of thoughtless comments about my clothes. It got me thinking, I've been a student now for 6 years and have been actively buying my clothes from charity shops,
Ebay
, vintage shops and
Etsy
for the past 4 years. I've been pretty pleased with my avoidance of high street, poorly made, sweatshop, mass produce but I think it was starting to show a little, I was starting to look like a bit of a bag lady.
So, I set to on my wardrobe and sent 2 black bin sacks of clothes to charity. I had amassed so many items that didn't fit, were the wrong size or colour or style, that I had basically only bought because they were cheap, I needed a t-shirt/jumper/skirt and it was the only thing I could find at the time. Since then I've started to be a bit more discerning about my clothes, I still shop mainly in charity shops and Etsy but I'm a bit more choosy, it has to fit properly, be the right style and colour and I have to really *love* it before I'll hand over the coinage.
This bag was my first proper 'investment' purchase. It took me months of trawling the internet to find just what I wanted but now I have it, I'll never look at another bag again, at least a bag of this size anyway. It's the perfect size for uni, I can fit an A4 pad or folder in it, and it's brilliant for shopping, I never need to take a plastic bag again. The added bonus was that I bought it with money I made from selling the nicer items from my wardrobe cull, so I didn't even feel guilty about spending the money.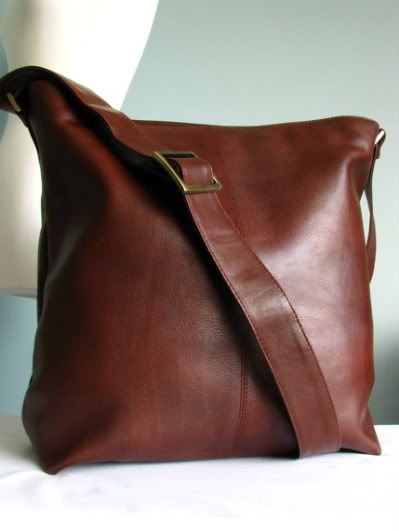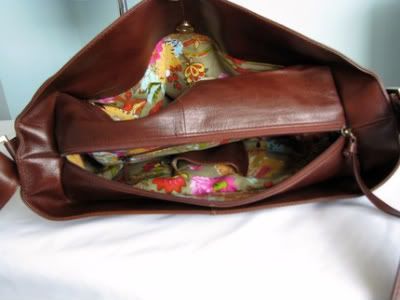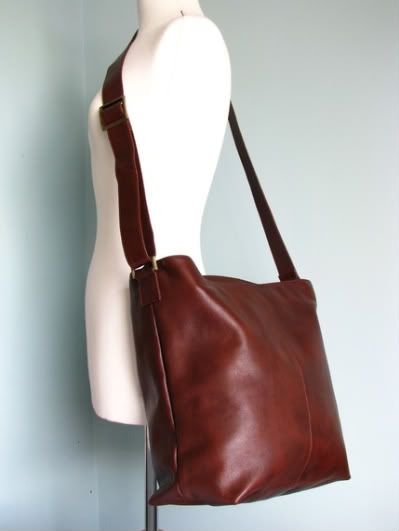 It's from
The Leather Store
over on Etsy and the lady is lovely, really friendly and helpful. It came wrapped in tissue paper with instructions on how to take care of it and she's just added some new designs so go check her out!
Beautiful brown leather bag, I salute you ♥