Since work on the etsy store has somewhat stalled due to uni finals (first one on Monday *panic*), I've decided to use my etsy blog in the meantime to feature other etsy sellers. This'll be a mix of etsy sellers I've had positive experiences with or just people making awesome things I feel the need to share!
First up is
NaturallyHip
. I recently decided to change to reuseable sanitary towels for environmental reasons (though they are just SO much prettier than normal ones!) and this dear lady was brilliant. She answered all my annoying stupid questions and made me up a custom set of towels varying in size and materials. Sadly I can't start using them until I move house since I don't want to inflict my odd habits on my poor long suffering flatmate but I'm sure when I do they'll be awesome!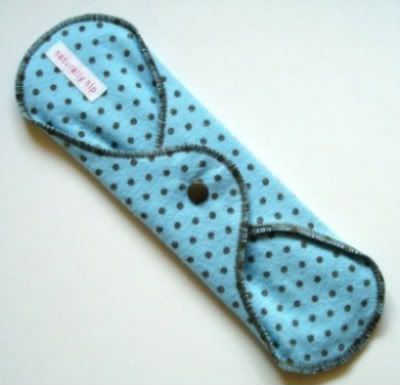 She's got a second website
at freewebs
, where you can choose different styles and patterns of fabric. I chose...
'wildflowers'...
...and 'wild'
All in all ladies, if you're thinking of going green and pretty with your sanitary items then be sure to check out
NaturallyHip!