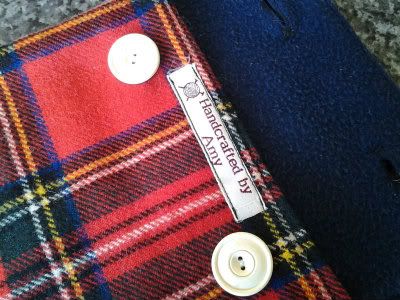 For those of you who follow me on Instagram, you may have seen a little teaser photo of this project a few days back. Well, now is the time for the big reveal...drumroll...it's a tablet case from thrifted tartan wool!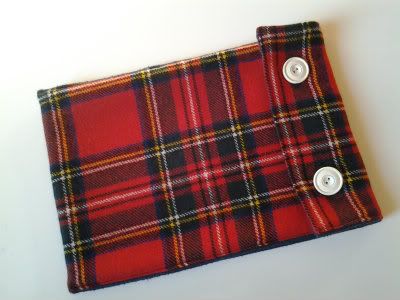 When I shut my Etsy shop down just before finals, I had a few items left to deal with. Some went to friends, some went to charity and some I kept for myself. This
red tartan ladies kilt
was definitely a keeper, being 100% wool fabric and made in Scotland. I thought maybe it might become cushion covers, but when Andrew lent me his tablet to take down south with me to visit my folks, I knew I'd need to make it a cover so I didn't accidentally scratch it. I'd just inherited several old Ikea fleece blankets from an emigrating friend and it was a match made in heaven.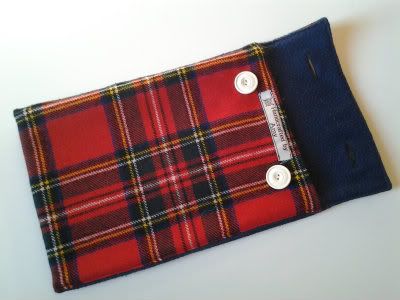 The tartan is manly enough that Andrew can take it to work with him without embarrassment (the ditsy floral print that was my second choice wasn't as versatile...) and it whipped up so easily I may just make some more for my Etsy shop, once it gets going. I'm now up to
6 mobile socks
, I reckon 4 more of them and 10 tablet/ipad covers and I'll be good to go!