As promised
, photos of the final Coraline cardigan! I'm really pleased with how this turned out and if it weren't for vet school, weddings and babies getting in the way, I reckon I could have had this done in a few months instead of the nearly 2 years it took!
I still love the yarn as well, I'd definitely use New Lanark wool again, the colour is lovely and it's really nice to work with. This colour goes with a lot of clothes in my wardrobe, which is nice. There's nothing more frustrating than spending hours making something that you then realise doesn't match anything else you own!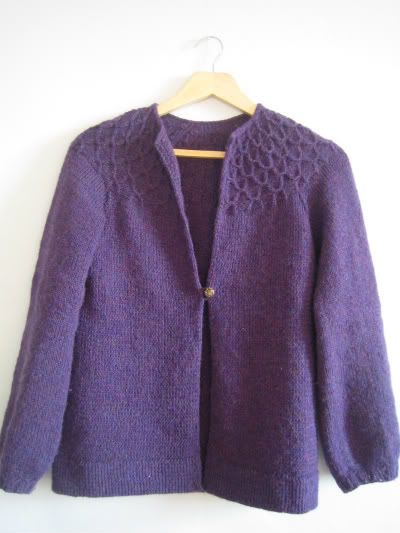 I love the honeycomb pattern around the yoke and even though the short rows were a bastard (mental note: read pattern
carefully
next time), I'm really pleased with how they've turned out. Turns out, knitting whilst watching Downton Abbey is not the best combination.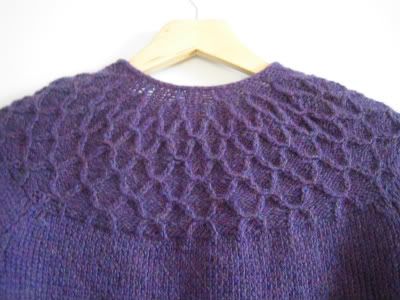 I've said it before
and I'll say it again, I love this button. I think it came from some item of clothing Mum donated to my sewing stash, I used it on my camera case and I'm going to love it on this cardigan.
I'm all fired up for knitting clothing now! I've already picked out
my next project
, it's going to be a stash bust, using up some 4 ply Rod bought me at a car boot sale!