Although it's been quiet on the blog front, I've never stopped crafting, don't you worry! Two projects are for friend's babies and so I can't show you the full finished item, though I can offer you a sneaky peak...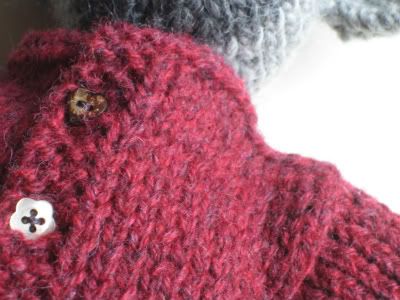 I'm still struggling away with
Coraline
, I'm stuck on the short rows (only 20 rows to go until it's finished!) and
my knitting guru
has gone back to the States for a while so I've been forced to put it aside until I'm in a better head place to deal with counting stitches and working through the smocking pattern. In Ysolda's defence, it's not the pattern that's the problem, more my stressed, tired brain that can't handle anything vaguely complicated at the moment. I'm on intensive care starting tomorrow, so I've started a Selfish Crochet project to keep me entertained in the hospital flat - an autumnal themed blanket made from crochet hexagons.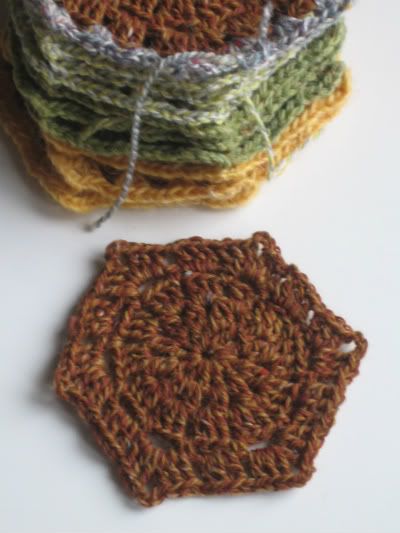 The tweedy brown wool is a HUGE cone Andrew's Dad bought me from the car boot sale in Inverness, I'm edging each hexagon with autumnal themed colours from my stash and once they're used up I'll be on the hunt for some more thrifted wool. I'm loosely basing the theme on these lovely blankets I've been seeing on Pinterest, though I think this will be a more organic project that will develop over time, depending on what I find in charity shops and car boot sales to make it up as I go.