Apologies for the orange tinted photos, I had to take a quick photo of the cards before they were wrapped up and posted off for Kathryn and Owen.
Owen's present was blogged about
over here
, but I don't think I've mentioned Kathryn yet. She recently gave birth to a beautiful little girl, Charlotte Lewis, and since I promised months ago to knit her a tomato hat, I got t'knittin'! I also bought a hat and jumper set for the princely sum of £1.50 from Cancer Research, hand knitted and everything, but foolishly forgot to take a photo of it before I posted it off today. Sad face. Hopefully Kathryn will be forthcoming with the photos of Bean modelling them herself!
The cards: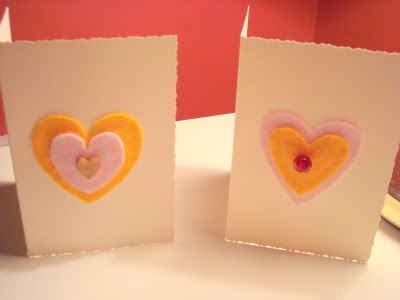 The tomato hat: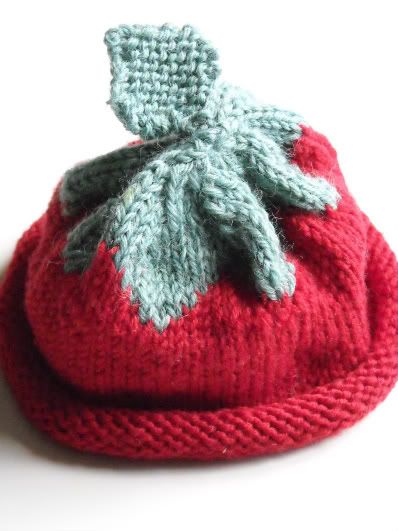 And here is the little lady herself, Charlotte (Bean) Lewis *melts a little inside*