Apologies stalwart blog followers, it's been too long (again). I'm not going to give you the normal set of excuses beyond I suck at keeping a blog.
Anyway, I've been busy collecting data for my research project on racehorses and it brought me last week to Perth race course during the Perthshire Showcase. This is a new idea where local business people are invited to set up a stall for free at the race course to try and raise awareness of their independent services. There were all kinds of craftsters there, including some lovely ladies from
Artspace Scotland
.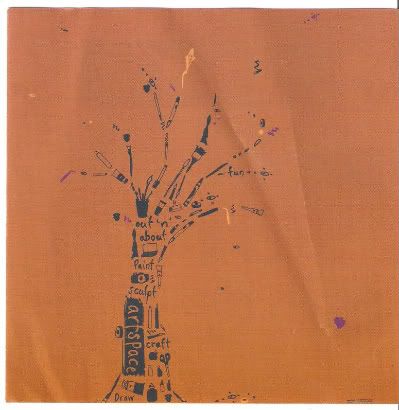 This is
"a socially engaged, artist-run, charitable enterprise delivering a fully integrated, outstanding education and outreach programme; changing lives through artistic challenge and opportunity
. I caught them just as they were closing down and bought this lovely pottery ornament that I'm putting away for Andrew's stocking, I buy or make him a Christmas decoration every year for his stocking.