So I should be revising Immunology but as we all know, sewing is a much more interesting procrastination tool!
It's my friend Lisa's birthday tomorrow, she's from Cape Town (though Britain originally) and her Mum owns an animal rescue centre. I'd love to go out and visit her one day, sometime in the next 50 years when I have enough money after paying off my student debt...
Anyway, I made her a bag, complete with 'Handcrafted by Amy' label. It's being modeled by the latest addition to the Taylor-Dyce household, Veronica, my Toile mannequin. Isn't she pretty? I opened her at Lindzie and Jess' flat this morning (2 more vet friends and their sparkly new flat) and we dressed her up instead of studying. Ahh, good times.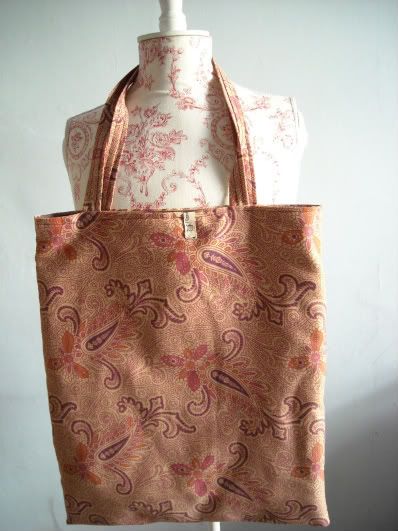 Veronica being introduced to clothes by Lindzie.