So I'm back home in St Albans for the weekend and I found all these craft photos on my folks home PC. Delighted! Loads of projects I made years ago and had forgotten about, now all safely uploaded to my photobucket ready and waiting for me to write about them.

First up, the Frances Birthday Soap Box.

I bought the tin for 50p from a charity shop and filled it with shredded tissue paper to make it look like a proper box you would buy. The little fabric sachets are filled with a mixture of grated soap, herbal tea and spices such as ginger and cinnamon. The idea is you pop them in your sock drawer to make your undies smell nice!

The soap was also handmade, using the recipe from the wonderful Making Stuff: An Alternative Craft Book by Ziggy Hanaor. It was half honey and half green tea scented.

Frances was delighted with it and I almost didn't want to give it away.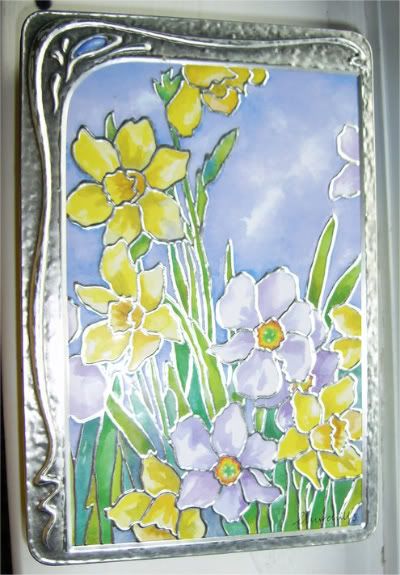 The contents of the sachets: