Remember my
Summer Plans
post, back in the dark time that was revising for finals? Well, I've finally got round at least one of them!
The
Sorbetto top
is an amazing free pattern released by
Coletterie
, I've been planning on trying out a Coletterie pattern for a while now and this seemed like a good place to start. I've been especially inspired by
Did you make that
Karen's tops (she's made at least 4 Sorbettos by now, what a machine!), it seemed so simple but with so many possibilities!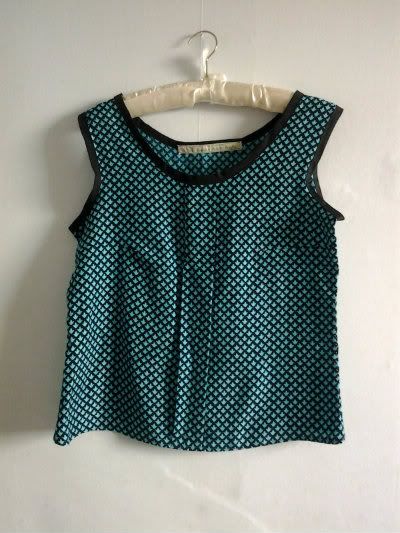 This one was for
Victoria's
birthday and I'm really pleased with how it turned out. It was my first attempt at bias tape and although I think it looks neat on the outside, the inside leaves a lot to be desired...Still, practice makes perfect, just got to make more for me!
The fabric was a lovely drapey, possibly cotton (I'm so crap at knowing!) which I think was originally Vicky's that she gave to me in a fabric clear-out so what goes around, comes around...literally!